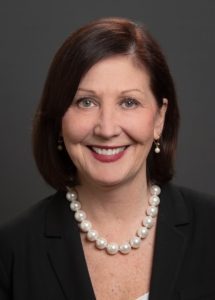 At St. Mary's Health System, Lewiston, our nurses are on the front line every day providing compassionate care for patients and their families, offering knowledge and encouragement to lead our patients on their paths to recovery from illness. I am humbled to lead our exemplary team of dedicated nurses, the core providers of our patient-centered care. They are our health care heroes serving our community unselfishly for the betterment of others.
St. Mary's Health System is on a Transformational Nursing Journey that will be fully implemented in 2022.  We have developed and are implementing a Professional Practice Model of Nursing which focuses on the four primary tenets of the Covenant Health Judeo-Christian Gospel values: compassion, integrity, collaboration and excellence. Our nurses at all levels of care will continuously work together with other disciplines to improve patient care and practices through Inter-professional Shared Governance, a collaborative decision-making process in which clinical staff and administration leaders make clinical practice decisions which promote staff empowerment and improvement of policies, procedures, processes and outcomes at the point of care. Our RN Professional Recognition for Excellence Program, or PREP, provides Registered Nurses who are actively involved in direct clinical patient care with the opportunity for advancement and promotion. In addition, we are excited to partner with the Vizient/AACN Nurse Residency Program to help transition new nurse residents into their clinical roles and build their confidence as new nurses.
I am pleased with the progress we have made thus far on our Transformational Nursing Journey and thank our nurses, clinical staff and administrators for their contributions to this innovative framework of nursing care. I look forward to welcoming new, dedicated nursing professionals to our growing healthcare team.
Sincerely,
Patricia
Patricia A. Scherle, DNP, MHA, RN, NEA-BC
Vice President Patient Care Services/CNO