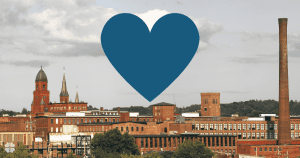 A message from Cindy Segar-Miller, St. Mary's President:
St. Mary's Health System Team,
I write to you on behalf of our board of directors and entire leadership staff with the utmost gratitude and profound respect for the unwavering dedication and commitment you have exhibited in response to the recent community tragedy. Your extraordinary determination, adaptability and steadfast compassion have been truly remarkable and an inspiration to us all.
In the face of adversity, you have demonstrated exceptional strength through unity and seamless collaboration with our local healthcare partners, ensuring that the highest level of care was extended to our community.
We would also like to extend our heartfelt thanks to our dedicated law enforcement partners who, with great courage and dedication, ensured the safety and security of our staff, patients and community.
In times of challenge and adversity, we often turn to the wisdom of revered individuals for guidance. "We shall continue to love and to serve," as stated by our foundress, St. Marguerite d'Youville, embodies the selfless spirit that you all have displayed.
As we move forward toward the path of recovery, let us hold onto our shared purpose: to support, uplift and guide our community toward brighter days. Your unwavering dedication is appreciated. We stand proudly with you as we embrace our journey to healing.
Please pray often, ask for help and stand together. I have no doubt that our home, the great city of Lewiston will overcome this.
With profound gratitude and unwavering faith in your abilities,